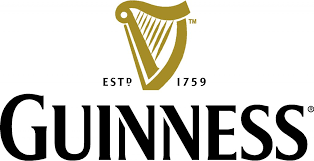 Guinness Nigeria plc has announced a 23 per cent increase in revenue to N125 billion for the full year ended June 30 2017. The results, which were released on the floor of the Nigerian Stock Exchange (NSE), also showed a gross profit of N48.3 billion which is 16 per cent higher versus the previous year and an operating profit of N10.2 billion representing an increase of 131 per cent year on year.
Commenting on the results, Managing Director/CEO, Guinness Nigeria, Peter Ndegwa, said that the company's results were driven by a relentless focus on executing its strategy and keeping costs down. "Despite the challenging economic conditions, we have remained focused on executing our company's total beverage strategy which gained further traction with strong growth in our international premium spirits portfolio following our first full year of distribution," he said.
In December 2015, Guinness Nigeria Plc became the first total beverage alcohol company in Nigeria when it acquired the rights to distribute International Premium Spirits (IPS) including Johnnie Walker Scotch whisky and Bailey's liqueur in Nigeria. This was quickly followed in January 2016 by the acquisition of the rights to distribute McDowell's, a United Spirits Limited (USL) whisky brand.
Ndegwa also stated that "Our gross profit of N48.3 billion is as a result of volume growth, pricing benefit and a favourable sales mix as we continued to invest in our expanded brand portfolio during the year. Part of that investment includes the N4.7billion spirits line for locally manufactured spirits which we inaugurated in Benin. These strategic acquisitions and expansions have filled the gaps in the spirits brand base allowing us to compete across all categories of the alcoholic beverage market in Nigeria. We remain committed to executing our productivity agenda with a strong focus on cost reduction, distribution and operational efficiencies."
Also speaking on the results, Chairman, Guinness Nigeria Plc, Mr. Babatunde Savage, said that the company remains committed to the Nigerian market. "It is pleasing to see that the decisions we have taken in recent years have helped to position the company for sustained business growth," he said. "We are grateful for the strong support that our shareholders have afforded us over the years. With our continuing focus on driving performance and our determination to positively impact the lives of Nigerians. We look forward to continuing to give Nigerians a reason to celebrate life every day and everywhere."