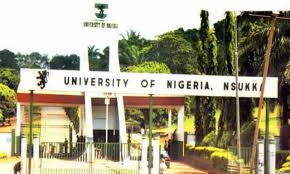 The Joint Action Committee of the Senior Staff Association of Nigerian Universities (SSANU), Non-Academic Staff Union of Universities (NASU) and the National Association of Academic Technologists (NAAT) has stated that the unions will begin a "total and comprehensive indefinite" strike from Monday, joining their academic colleagues.
THEWILL recalls that the Academic Staff Union of Universities (ASUU) had earlier begun an indefinite strike on August 13 but will resume negotiation with the delegation of the federal government on Thursday.
But at a press conference on Wednesday in Abuja, the Committee revealed that strike which is due to the federal government's alleged failure to fulfil a 2009 agreement with the unions will begin on Monday, September 11.
The Chairman of JAC who is also the National President of SSANU, Samson Ugwoke, said the workers will not provide even skeletal services during the strike.
The unions said they were demanding payment of earned allowance to their members, review of governance system in universities, improved funding of universities in line with UNESCO recommendations and provision of infrastructure in the universities.
They are also asking for payment of salary shortfalls being owed, implementation of the National Industrial Court judgement on university staff schools, registration of Nigerian Universities Pension Management Company, NUPEMCO, and implementation of CONTISS 14 and 15 for technologists.
The unions revealed that they had given the federal government a 35-day notice before they decided to commence the strike on Monday stressing that their decision to go on strike was not related to the ongoing action by their academic staff colleagues.
"Concessions shall not be granted while all our members are to stay at home till further notice, unless as directed by JAC through their respective presidents," Mr. Ugwoke said.
"It is not about releasing money, but let it be used for the purpose it was released for, whether it is government fund or internal generated revenue. Government knows those that control funds in the university.
"In 2015, the National Salaries Income and Wages Commission, acting on behalf of the federal government, directed heads of institutions and agencies to stop the inclusion of workers in the university staff school from the payrolls of their institutions and based on the directive, over 2000 of our members were technically retrenched.
"Until we embarked on the five days warning strike in January, the federal government never called us for dialogue.
"If an agreement was signed in 2009 and now in 2017 we are still demanding for the implementation of such agreement, does it not show that we have been exceedingly patient?
"Our Charter of Demands has been with the government before ASUU went on strike."