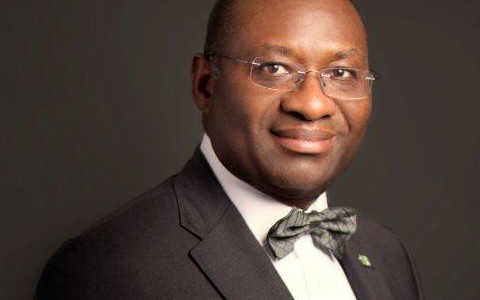 As part of its strategic plan to identify and support Micro, Small and Medium Scale Enterprises (MSME) in the country, Heritage Bank Plc, arguably Nigeria's most innovative banking service provider, has introduced the Sunday Small Market in a bid to add value to its MSME customers.
Speaking with journalists at the maiden edition held in Lagos recently, Executive Director, Lagos/South West and Corporate Banking, Heritage Bank, Mrs. Mary Akpobome, said: "This is another way of adding value to our customers."
She said Heritage Bank is a bank that is well known for supporting small businesses and this is another way of bringing as many small businesses as possible together to display their wares and crafts, which are locally made, and linking them with their customers.
The Executive Director added that because of the favourable responses being received from the SME customers, the bank intends to hold the market monthly in different areas of Lagos State, such as Surulere and Ikeja among others.
She also said it is part of the plan to bring back the culture of Sunday Market that Nigerians were noted for in the past.
Also speaking, Head of Brand Management of Heritage Bank, Mr. Ade Adegbite, said the bank supports initiatives that bring visibility to its customers, adding that the idea behind the Sunday Market is to provide a platform for the SME customers to showcase their products as well as interface with their existing customers and prospects.
Mrs. Rita Ojo, managing director of Eazeewier Clothiers, which specialises in clothing children creatively, described the idea as good for marketing because some of the people that came there would not have heard about her company if not for the exposure provided by the bank.
Also speaking, Mr. Bode Ola, an official of David Wej, which sells shoes, bags and accessories, said they had a field day on that day and enjoined the bank to sustain the project.
Some of the bank's SME customers that displayed their wares and crafts in the market include Vera Karris Accessories, Infusion Cakes, Niuma Boutique & Accessories, David Wej Global Ventures and De-Vine, makers of fresh juice, fresh salad smoothies and fresh fruits.
Others are Heart Affairs, Africanna Accessories and Gigi Signature, Eazeewier Clothiers, Ruby & Spink and Oud Majestic, among others.
Heritage Bank has targeted the SME segment of the economy in a bid to create a fresh set of vibrant entrepreneurs that will create jobs and distribute wealth in the Nigerian economy because of recent statistics which indicate high unemployment rate among the youths that make up a large percentage of the population.
One of its initiatives in the MSMSE sector is its partnership with the Central Bank of Nigeria (CBN) and the National Youth Service Corps (NYSC) under the N3 billion CBN Youth Innovative Entrepreneurship Development Programme (YIEDP) which is targeted at youth, particularly current serving National Youth Corps members and those within five years post-service exit.