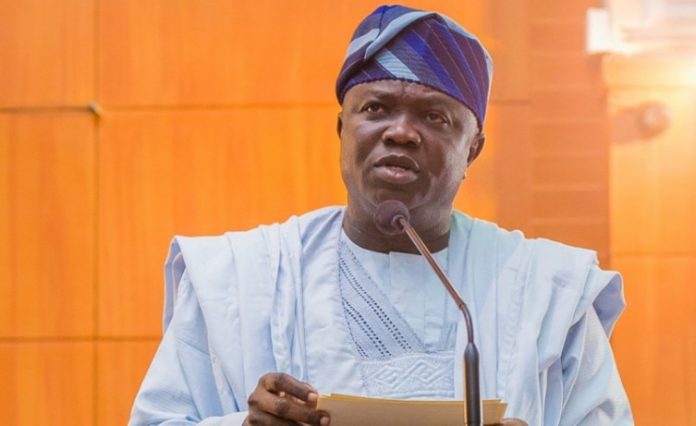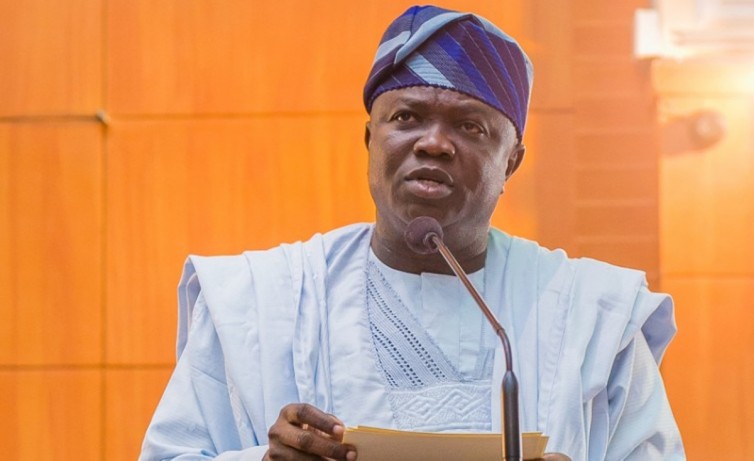 The Lagos State Commissioner for Agriculture, Mr. Toyin Suarau has reiterated the resolve of the State government to increase the aggregate food supply of the State from less than 15% to 25% within the next four years through various projects and programmes.
Suarau who disclosed this while giving account of achievements of the Ministry of Agriculture at a press briefing to commemorate the first year in office of the Governor Akinwunmi Ambode led administration in Lagos noted that the aggregate food supply internally is less than 15% of total food consumption but added that the State is poised to increase this to 25% within the next four years.
The Commissioner stated that the State has continued to intensify efforts in the agricultural areas where it has comparative ecological and socio-economic advantages, despite its high industrialised status, population density and pressure on land for non-agricultural purposes. These areas according to him include "fisheries, livestock and vegetable production as well as agro-processing with emphasis on value addition".
He noted that as part of effort to increase food supply and ensure food security in Lagos State, the State Government through the Ministry of Agriculture is vigorously implementing the State's Strategic Food Security Plan with programmes and projects that have remarkable impact on food security in the State.
According to him, some of the programmes and projects intensified in the last one year include; collaboration between Lagos and Kebbi States for the development of agricultural commodities like rice, wheat, ground-nut, onions, maize/sorghum and beef value chains; Agric Youth Empowerment Scheme (AGRIC-YES) Araga, Epe; and continued establishment of infrastructural facilities at Songhai-Avia, Badagry under the Agricultural Youth Empowerment Scheme.
"Others are the Estates Initiatives on Poultry, Fish, Vegetable and Arable Crops; Coconut Development in Lagos State for tourism and poverty alleviation; Commercial Agriculture Development Project to increase productivity; National Fadama Development Project for poverty alleviation; Input Subsidy and organic farming promotion to increase farmers income; Farm Mechanization to reduce drudgery in Agriculture; and Agricultural Land Holdings and management to improve access by genuine farmers to land", he added.
Suarau also stated that the State government is not relenting in its Rural Finance Institution Building Programme and School Agricultural Programme adding that it also strengthening its Agricultural Extension Services and animation to improve farmers' productivity while development of modern Abattoirs to provide wholesome meat to the citizens is accorded the desired priority.
Highlighting the achievement of the State government in the agriculture sector, Suarau pointed out that the signing of Memorandum of Understanding (MoU) between Lagos and Kebbi States to establish a Joint Venture using Special Purpose Vehicle (SPV) LASKEB Agricultural Production and Marketing Company (LAPMCO) on the development of Commodity such as rice, wheat, groundnut, onions, maize/sorghum and beef which took place on the 23rd March, 2016 is geared towards increasing food supply and ensuring food security.
He stated that furtherance to the Ministry's effort to engage youths and boost rice production in the State, a total of 100 farmers through the FADAMA III additional financing programme have been settled on the 500 hectares of land acquired in Eggua, Ogun State adding that through this rice cultivation has so far improved in the state.
"The yield has improved from less than one tonne per hectare to about three tonnes per hectare with double cropping in some areas where irrigation facilities are provided. The state government is also poised to expand its rice mill at Imota from 2.5 metric tonnes per hour to 10 metric tonnes per hour, while at the same time encouraging private sector operators to invest in rice processing," Suarau said.
The Commissioner also explained that State government has continued to address the various challenges facing agriculture in the State such as declining land for agricultural activities, encroachment by land speculators as well as promoting the utilization of agricultural land for its intended purposes adding that the Agriculture Ministry has intensified the establishment of additional farm estates in Eluju- Mowo and Igbodu respectively through Public Private Partnership arrangement.
Suarau also stated the National Fadama Development Project (NFDP) has continued to assist small scale farmers and other groups along the rice value chain in the provision of production assets, infrastructure, capacity building and advisory services.
"463 farmers were trained on Agric Business Planning using the Nigerian Agricultural Enterprise Curriculum (NAEC) module, 38 Rice farmers in Itoikin Production Clusters were supported with mechanical land preparations, fertilizers, agrochemicals and Advisory Services on Sawah Technology", he said.
The Commissioner added that the State government has supported farmers through the activities of Lagos State Agricultural Input Supply Authority (LAISA) by making sure that required inputs are made available to farmers and fisher folks timely at affordable price.
He noted that LAISA has supported in the distribution of over 1,500 bags of fertilizer, hybrid maize and agrochemicals to crop and vegetable farmers in the State; 4,000 bags of fish feeds to fish farmers and 80 units of poultry battery cages to Poultry farmers.
"The Ministry of Agriculture has also collaborated with a world renowned Fish Feed manufacturer Aller Aqua Company in Denmark with the purpose of establishing a fish feed plant in the State. This collaboration is aimed at substantially bringing down the cost of fish production and to generate more employment," Suarau added.