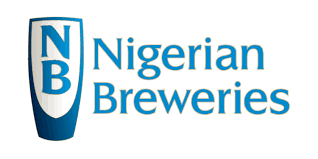 By Folakemi Emem-Akpan
Introduction
Nigerian Breweries Plc was not exempt from the ravages of the Nigerian economic recession of 2016, but this brewing giant seemed to weather the storm better than other companies did. It made a slightly higher turnover but had lower profits in 2016 than in 2015 because of growing finance costs.
Profitability ratios for the company, was however much better than those recorded by other companies, and the company could still dedicate a portion of its profit to dividend payout as it customarily does.
Core operations
Just like was the case with many, Nigerian Breweries did not have a very good year in 2016 in terms of profit retention. While it was able to make more revenue for the year under review (turnover for the year grew by 6.7 per cent to N313.7 billion from 293.9 billion), it could not sustain the momentum up to the profit level. The low growth in turnover can be traced to the reduced purchasing power of Nigerian consumers, while the drop in profit is ascribed to galloping operational costs.
Cost of sales increased over that of the preceding year, and the brewing company couldn't effectively curtail its marketing and distribution expenses, as well as its finance cost. The company therefore declared a pre-tax profit of N39.6 billion and an after-tax profit of N28.4 billion. Both were significantly lower than the levels recorded in 2015. Pre-tax profit had declined by 27.3 per cent while after-tax profit declined by 25.3 per cent. These declines are as compared to decline rates of 11.4 per cent and 10.6 per cent respectively in the prior year.
Earnings per share, was as expected lower than that of the preceding year. Earnings per share was 358 kobo, as compared to an earnings per share of 482 kobo before. Dividend per share in 2016 was 258kobo, 28.3 per cent lower than the 360 kobo recorded in 2015.
Profitability ratios
With lower profits, it was imperative that Nigerian Breweries' profitability ratios for 2016 be negatively impacted. For the year, it recorded a profit margin of 12.6 per cent, lower than 18.5 per cent in 2015. Analysis shows that for every N100 earned by the company in the course of the year, it recorded a profit of N12.60, as compared to a profit of N18.50 in the preceding year.
Assets deployed also fetched a lower return in 2016 than it did in 2015. Return on assets for the year stood at 10.8 per cent in 2016, as compared to a return on assets of 15.3 per cent in 2015. The same scenario was repeated in the case of return on equity (ROE). For the 2016 financial year, Nigerian Breweries recorded an ROE of 17.1 per cent, lower than 22.1 per cent in the erstwhile year, translating to mean that the company made an after-tax profit of N17.10 on every N100 worth of equity employed, a decline from the profit of N22.10 made in 2015.
With a lower workforce (3,646 employees in 2016 as compared to 3,777 employees in 2015), the company had a better earnings per employee during the course of the year. Earnings per employee was N86.04 million in 2016, up from N77.81 million in the prior year.
Other ratios
Nigerian Breweries' shareholders' funds could finance a slightly lower level of its total capital for its 2016 financial year than it did for the preceding year. Capital adequacy for the period was however still a high and commendable 74.4 per cent, and this competed favourably against the industry standard for the period under review.
A common feature of the manufacturing industry for the 2016 financial year is that most companies had high current ratios, having the ability to meet short term liabilities with short term assets. Nigerian Breweries bucked the trend, recording a current ratio of 0.52 times. The company also bucked the trend in terms of debt to equity ratio, recording one of the lower ones in the manufacturing industry for the period.
Having a debt to equity ratio of 1.20 shows that the company is using only N1.20 of liabilities in addition to each N1.00 of stockholders equity. In other words, the company is using N2.20 of total capital for every N1.00 of equity capital. This was however a little higher than the N2.07 result the company recorded in 2015.
Sustainable growth
For the review year, the company recorded a profit of N28.4 billion, and chose to pay shareholders a lower level of dividend than it did in the prior year. Because of this, it retained a proportionally higher proportion of its profit. Retention ratio was 0.28, higher than 0.25 in 2015.
Meanwhile, profit margin for the year was 12.6 per cent, down from 18.5 per cent before. This means that the company was able to get a profit of N12.60 from every N100 sales made in 2016, as compared to N18.50 in the prior year.
The company recorded a sustainable growth rate of 6.7 per cent in 2016, meaning that it had the capacity to grow by only that 6.7 per cent using on the resources it generated. It grew by that exact 6.7 per cent, a very unusual occurrence. This means that the company fully achieved its inherent potential to grow during the review year.
Stock value
On April 7 2017, the market price of Nigerian Breweries was N125.00, and this is currently one of the higher priced stocks on the Nigerian Stock Exchange (NSE). Analysis shows the stock is currently overvalued at that price. Net assets per share was N20.92, just but a fraction of the current market price and therefore suggesting that the stock is grossly overvalued.
The company is also worth much less in reality than it is selling for on the NSE at now, as shown by a much lower book value as compared to its market value. While book value is N165.9 billion, current market capitalisation is a much lower N991.3 billion. This also, is a sign of overvaluation.
Not only is this stock overvalued, it will also be difficult for new investors who want to take advantage of the company's dedication to dividend payout to buy into the company because it is not a penny stock and mid-level investors cannot purchase a large number at one.
Unique strategies
Nigerian Breweries is the pioneer and largest brewing company in Nigeria, incorporated in 1949. In that same year, it rolled off the first bottle of Star lager beer off its Lagos brewery bottling lines. It has grown exponentially since then. From that humble beginning, the company now operates 10 fully operational breweries. In 2011, it acquired majority equity interests in Sona Systems and Life Breweries, and these were merged with the company in 2012. It also recently merged with Consolidated Breweries Plc to form a bigger brewery.
As a major brewing company, Nigerian Breweries encourages the establishment of ancillary services such as the manufacture of cans, bottles, crown corks, labels, cartons etc. it also supports service providers in the hospitality sector.
Conclusion
One good thing about investing into the Nigerian Breweries stock is a guaranteed dividend income. While investors may not expect as high a dividend from their holdings come year end 2017 as they did in 2016, e predict that they will yet be compensated dividend-wise and will do well to hold on to their investments.
*Source: Nigerian Breweries' 2016 financial report
*The Nigerian Stock Exchange