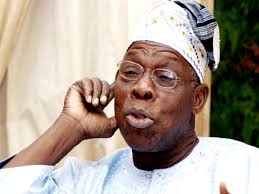 The political pressure group founded by former President Olusegun Obasanjo, the Coalition for Nigerian Movement (CNM), has collapsed into the African Democratic Congress, ADC.
Prince Olagunsoye Oyinlona, the Co-Convener of CNM, who resigned as Chairman of the National Identity Management Commission (NIMC) under the ruling All Progressives Party
(APC), Wednesday, announced the fusion into the ADC saying the Coalition for Nigerian Movement, has ceased to exist.
"You will all recall that in January this year, the Coalition for Nigeria Movement, CNM, was formed by some of us across the country as a political platform to create a new generation of leaders for our country.
"Between that time and today, a lot of grounds have been covered in achieving the set goals. One of such is what we are doing here today – the formal fusing of – our movement into the African Democratic Congress," he said.
Obasanjo, who also confirmed the development to journalists in Abeokuta on Thursday accused the APC led federal government under President Muhammadu Buhari of incompetence whilst also asking Nigerians not to vote for the main opposition party, the Peoples Democratic Party (PDP) in the 2019 general elections despite its plea for forgiveness.
The former president and his group, which has struggled to gain traction since its formation, say they want to stop Buhari's reelection bid and are open to working with a coalition of groups and political parties to achieve this.