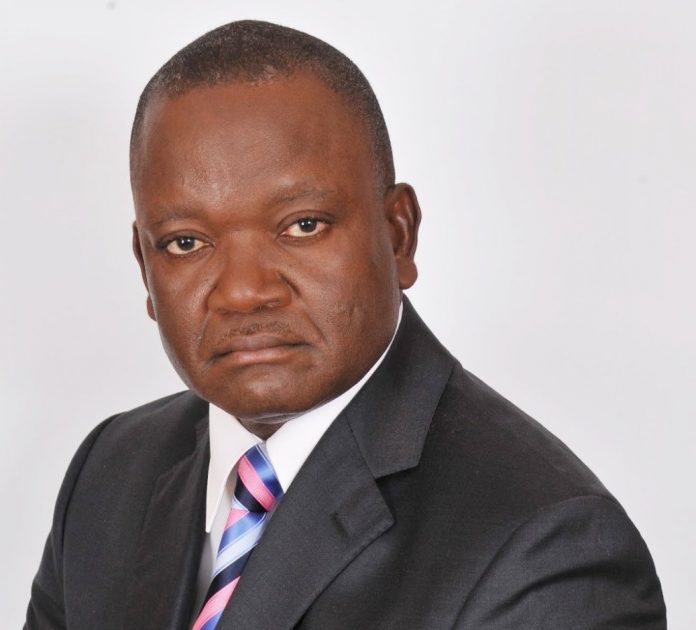 Governor Samuel Ortom of Benue state has denied dumping All Progressives Congress (APC) confirming Adams Oshiomhole's claims that the governor was going nowhere.
Ortom made this known on Thursday after a closed door meeting with Oshiomhole, the APC National Chairman.
Ortom on Monday announced that the Benue chapter of the APC had given a red card and likened himself to a footballer who was out of the football pitch waiting to be picked by another club.
The governor and Sen. George Akume, also a former governor of the state had been having a running battle over who controls the state party structure.
"It was the Benue APC that gave me a red card not the national APC and that was enough to make myself available out of the pitch.
"But the leadership of the party told me that its decision is superior to that of any individual or group of people and I think that is good enough.
"They have spoken to him, and have spoken to me and the state stakeholders are going to be spoken to and that's where I belong.
"We have not concluded the matter, it's an ongoing process, I always stood for peace, and I always want peace to prevail, that's what I call for.
"I am here in APC, I am a member of APC, I am still flying the flag of APC, I only said I was given red card but I have been corrected by the national secretariat," he said.
Oshiomhole, while reacting to the development, said the APC does not have red cards in its cupboard and could not give what it doesn't have.
He noted that there could however, be legitimate legal issues and disagreements in some of the party's state's chapters.
This, he said, was evidence of the fact that the APC was a free democratic party, adding that it was the responsibility of its leadership to help aggrieved members to find a common ground.
He expressed confidence that the issues between Sen. Akume and Gov. Ortom would be resolve by the party's national leadership.
"In Benue, we are going for a win-win solution Gov. Ortom is not going anywhere, he is a very prominent member of our party, and we appreciate his leadership in Benue.
"The People's Democratic Party (PDP) that is hovering around must know that it is only people without honour that will vomit in the morning and convert it to launch in the afternoon.
"People like Ortom can't leave PDP three and half years ago with his eyes open and two, three years later, because of some tension, is thinking of returning.
"He is a man of honour and he knows that one's you move one step forward, you will want to take the second step to consolidate the first step, that's the way to go.
"Be assured that the PDP can go and do whatever they want to do, but it won't change the situation in the minds of those who are convinced in building the future," Oshiomhole said.