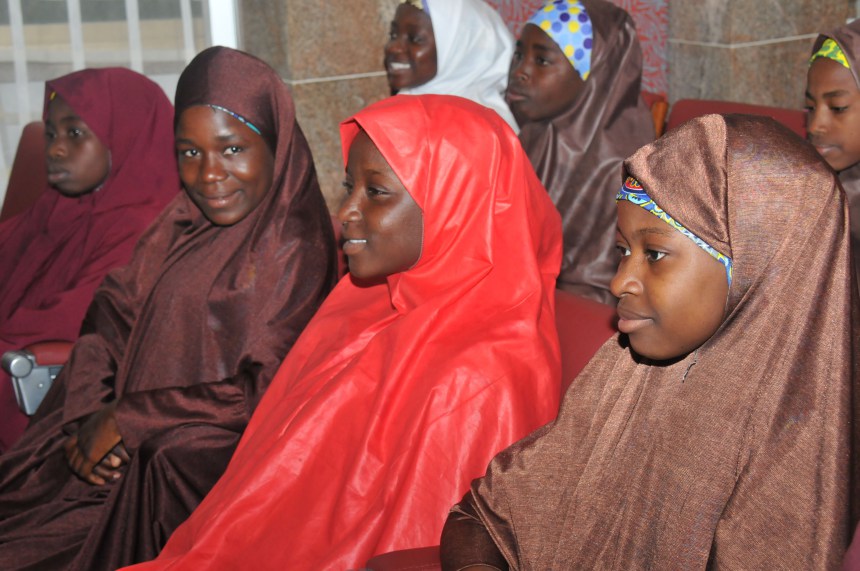 A new report by the United Nations has said that claims that the Buhari led federal government that it did not pay large sums of money for the release of the kidnapped Dapchi schoolgirls were false.
The federal government had in a statement after the release of the girls in March this year denied paying large sums of money as ransom to the Boko Haram to free the kidnapped Dapchi schoolgirls.
The minister of information and culture, Alhaji Lai Mohammed, in the statement said no ransom was paid as negotiations had international organizations like the Red Cross as intermediaries. "Negotiations through a back-channel led to the release of 101 Dapchi girls and a boy," the minister said then.
But the 22nd report of the Analytical Support and Sanctions Monitoring Team submitted to the UN Security Council on Thursday, said the 111 schoolgirls from the town of Dapchi kidnapped on 18 February 2018 were released by ISWAP on 21 March 2018 in exchange for a large ransom payment.
"The predominance in the region of the cash economy, without controls, is conducive to terrorist groups funded by extortion, charitable donations, smuggling, remittances and kidnapping," the report said.
The Sanctions Monitoring team submits independent reports every six months to the Security Council on the Islamic states, Al qaeda and associated groups and individuals.