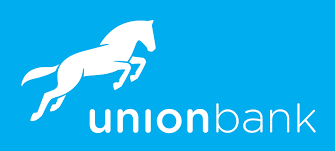 Normal
0
false
false
false
EN-US
X-NONE
X-NONE
/* Style Definitions */
table.MsoNormalTable
{mso-style-name:"Table Normal";
mso-tstyle-rowband-size:0;
mso-tstyle-colband-size:0;
mso-style-noshow:yes;
mso-style-priority:99;
mso-style-parent:"";
mso-padding-alt:0in 5.4pt 0in 5.4pt;
mso-para-margin-top:0in;
mso-para-margin-right:0in;
mso-para-margin-bottom:10.0pt;
mso-para-margin-left:0in;
line-height:115%;
mso-pagination:widow-orphan;
font-size:11.0pt;
font-family:"Calibri","sans-serif";
mso-ascii-font-family:Calibri;
mso-ascii-theme-font:minor-latin;
mso-hansi-font-family:Calibri;
mso-hansi-theme-font:minor-latin;}
Union Bank of Nigeria Plc: Getting better, but still a ways to go
By Folakemi Emem-Akpan
Introduction
The 2016 financial year was a relatively good one for Union Bank. When its results are compared to that of the preceding year, there are improvements in some areas and slight regressions in others. On the whole however, it can be said that the bank's showing was good.  From a loss position in 2011, Union Bank has been able to gradually reengineer itself back to profitability. And while the situation is much better for the bank in terms of profitability, it has not been able to reward shareholders with a dividend in 7 years. We are not sure that the 2017 year will be any different. Available quarter one results for 2017 shows that the year might not be any better than 2016 in terms of profitability.
However, the Union Bank stock is trading at an undervalued price.  This is good news for the investor who is prepared to wait for the long haul, in the hopes that Union Bank's share price will meet up with its potential and/or that it will resume dividend payment sometimes in the near future.
Core operations
Following the general phenomenon in the banking industry for the 2016 financial year, Union Bank recorded some form of growth in turnover for the year and was well able to sustain this growth momentum up to the bottom-line. The bank earned eight per cent more revenue in 2016 than it did in 2015, as it was able to earn much more from both core and non-banking operations. In total, revenue for the year was N126.6 billion, higher than N117.2 billion in 2015.
For the year, pre tax profit was N15.7 billion, and this was a 6.1 per cent improvement over the level in the prior year. On the same wavelength, after tax profit surpassed that of the preceding year by 7.7 per cent to end at N15.4 billion. It is important to note that the bank's growth rates in pre and after tax profits for 2016 are as compared to decline rates in the preceding year.
Union Bank has a higher/better patronage in terms of loans, overdrafts and advances during the course of the year, pushing the bank's loan portfolio to N507.2 billion in 2016 from N366.7 billion. Despite this, average lending rate further decreased over the preceding year's (to 19.3 per cent from 24.8 per cent). Meanwhile, deposits for the year were collectively higher than deposits in 2015 (2016: N748.6 billion, 2015: N614.6 billion). Meanwhile, average deposit interest rate increased to 8.8 per cent from 5.7 per cent. This means that the bank charged its lenders a lower interest rate, but paid its depositors a higher interest.
It is important to note that Union Bank's average lending rate and average interest rate now rank among the highest in the Nigerian banking industry.
Perhaps because of its higher interest income, the bank's net interest margin (which measures how effective a bank is in its core operations of lending and borrowing) improved to 66.3 per cent from 61.3 per cent in the prior year.
Earnings per share, was predictably higher than that of the prior year, closing at 92 kobo, a 9.5 per cent increase over the 84 kobo of 2015. The bank however did not pay shareholders any dividend.
Profitability ratios
Profit margin for the year was a little lower than that of the prior year, meaning that the bank's ability to squeeze as much profit as is possible from earnings, declined just a little bit. The result was 12.4 per cent, down from 12.7 per cent. This means that the bank made a profit of N12.40 from every initial N100 earned, down from N12.70 in 2015.
The bank's return ratios were also lower when compared to the prior year's results. Return on assets (ROA) declined to 1.3 per cent from 1.4 per cent while return on equity (ROE) was 5.7 per cent, also slightly lower than 5.8 per cent in 2014. This suggests that the bank is not translating assets and equity into profits as well as it should. Also, these results did not compete well against the results of other banks.
Pre-tax per employee improved to N5.81 million on the average, slightly up from N5.63 million in 2015. This is an indication of employee productivity and company efficiency.
Other ratios
The bank did not do very well in terms of non-performing loans during the course of the year. The bank's gross loan stock increased, but the bank's strategy for loan recovery did not seem to improve. Proportion of classified loans to the gross loan stock worsened to 6.9 per cent from 6.7 per cent the prior year. This also overshot the regulatory threshold of 3.66 per cent result and is not in any way commendable.
Also, Union Bank did not do too well in terms of capital adequacy ratio (CAR) for the 2016 financial year, recording a 13.3 per cent result, lower than the 15.9 per cent it did for 2015, and also lower than the CBN's regulatory minimum of 16 per cent for Systemically Important Banks.
With a debt to equity ratio of 3.6, the bank is using N3.60 of liabilities in addition to each N1.00 of stockholders equity. In other words, the bank is using N4.60 of total capital for every N1.00 of equity capital, a little higher than it did in the erstwhile year.
Sustainable growth
It is important to understand that Union Bank has not declared a dividend in seven years. The trend continued in 2016, as it also did not declare one. This means that the retention ratio in 2016 was 1.0 time, same as 1.0 time in the preceding year.
Analysis shows that sustainable growth for 2016 was 5.7 per cent, as compared to the 6.0 per cent recorded in 2015. This means that using only the revenue it generates, this bank had the capacity to grow up to 5.7 percent. The bank however grew at a faster rate of 8.0 per cent. This is as compared to 2015 when the bank did not record a growth at all, but declined instead.
Stock value
Overall, the stock market position of Union Bank is not truly reflective of the bank's potential, as major indicators point to the stock being undervalued.
As at analysis date, market price was N6.12. While this is one of the median stocks in the banking subsector, the bank's net assets per share was N16.08. As the difference between the real share price and net assets per share is quite substantial, this is an indication of undervaluation.
Also, P/E ratio as at analysis date was 6.58 while earnings yield was 0.15.
Another pointer to the stock's undervaluation is the ratio of its book value to market value. Market capitalisation on analysis date was N104.6 billion, while the company had a book value of N271.7 billion as at the same date.  As the book value is greater than the market value, the stock is considered to be undervalued.
We advise a buy at the price for investors who are ready to wait the long haul for the price to appreciate. Investors should however consider that the bank hasn't paid dividend in 7 years. For investors whose aim for investment is to generate a dividend income instantaneously, this is not a recommended buy.
Unique strategies
Union Bank of Nigeria is one of Nigeria's oldest banks, established in 1917. In the distant past, it was one of Nigeria's long-standing and most respected financial institutions, offering a portfolio of banking services to individuals, SMEs, commercial and corporate clients. It however lost its market leadership to a crop of newer and more vibrant banks in the 1990s and early 2000s.
Under recent new leadership however, the bank redefined its ambition and mapped out a strategy to be a highly respected provider of quality banking services. The Bank's transformation efforts are yielding positive results as evident from better financial performance.
The bank will recently celebrated 100 years of service to the Nigerian economy.
Q1 result
The bank's 1st quarter results for 2017 top line growth but bottom line decline over the preceding year's. While gross earnings was N33.8 billion, 23.8 per cent better than that of the preceding year, after tax profit as N4.5 billion, 4.3 per cent lower than that of 2015. The bank then recorded declining interest margin and profit margin when compared with those of the prior year.  Net interest margin was 53.7 per cent, lower than 69.3 per cent before while profit margin was 13.9 per cent, lower than 17.6 per cent before.
This result suggests that the 2017 year might not end on as good a note of profitability for the bank as 2016 did.
Conclusion
As earlier mentioned, the Union Bank stock is ideal for the investor who is prepared to wait for the long haul, but is not a particularly good vehicle for dividend income.
*Source: Union Bank's 2016 financial report
Union Bank's 2017 unaudited quarter one results
*The Nigerian Stock Exchange