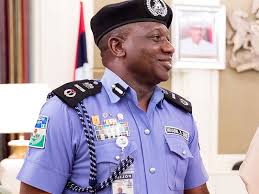 Angry youths in Iwo, a community in Osun state, on Friday morning, burnt a police station in area.
This followed the killing of Tunde Nafiu, a student by an operative of the special anti-robbery squad (SARS) who was said to have opened fire on him.
Nafiu was reportedly shot dead while returning from Olupono, a neighbouring town, on Thursday.
Aggrieved youth had trooped to the street in protest, setting the station ablaze in the process.
Commenting on the incident, Fimihan Adeoye, commissioner of police in the state, said the circumstance which led to the shooting of the student by the officer is yet to be established.
Adeoye said the four officers on patrol on the night of the incident are currently in detention, adding that if found guilty, the officers will be made to face the wrath of the law.